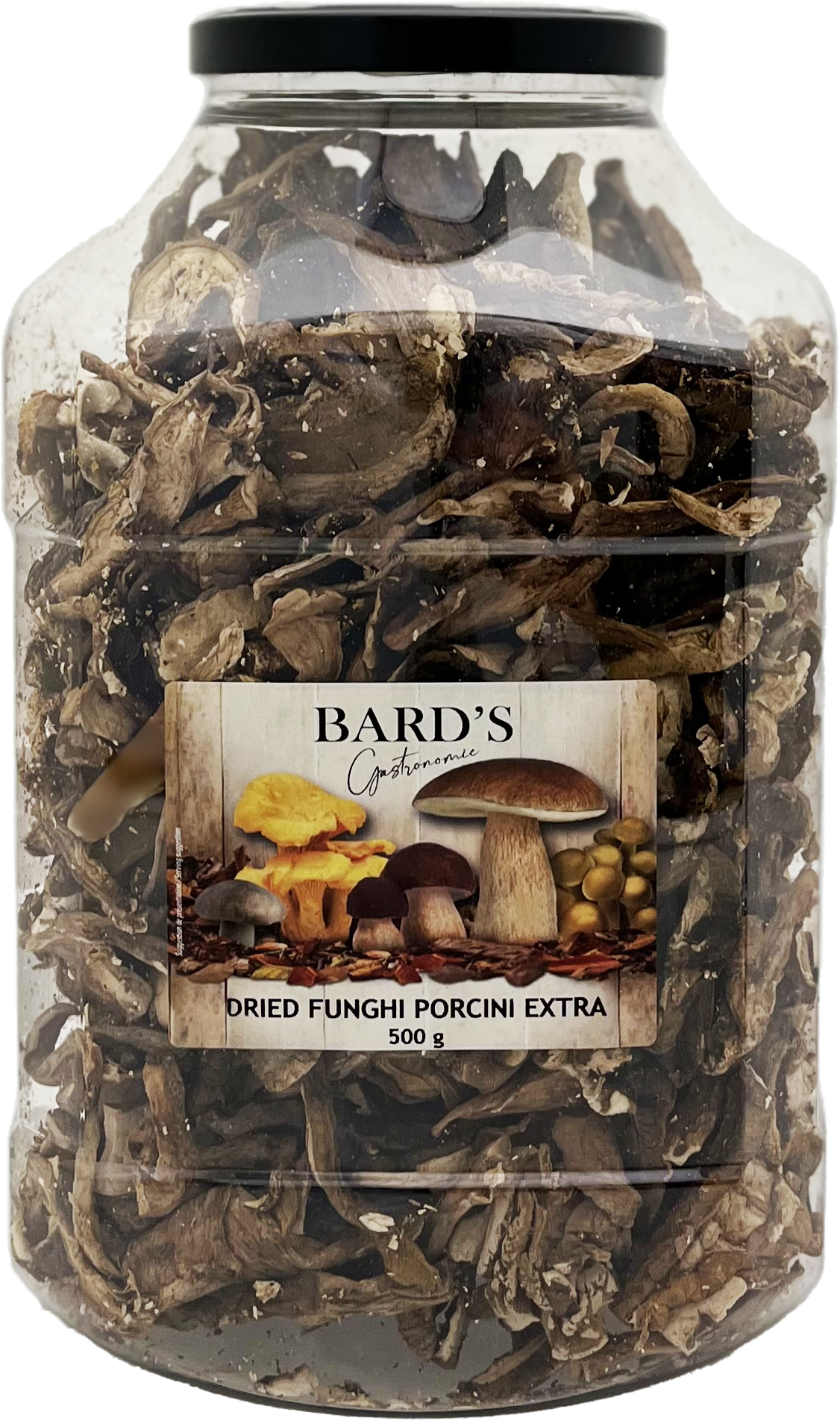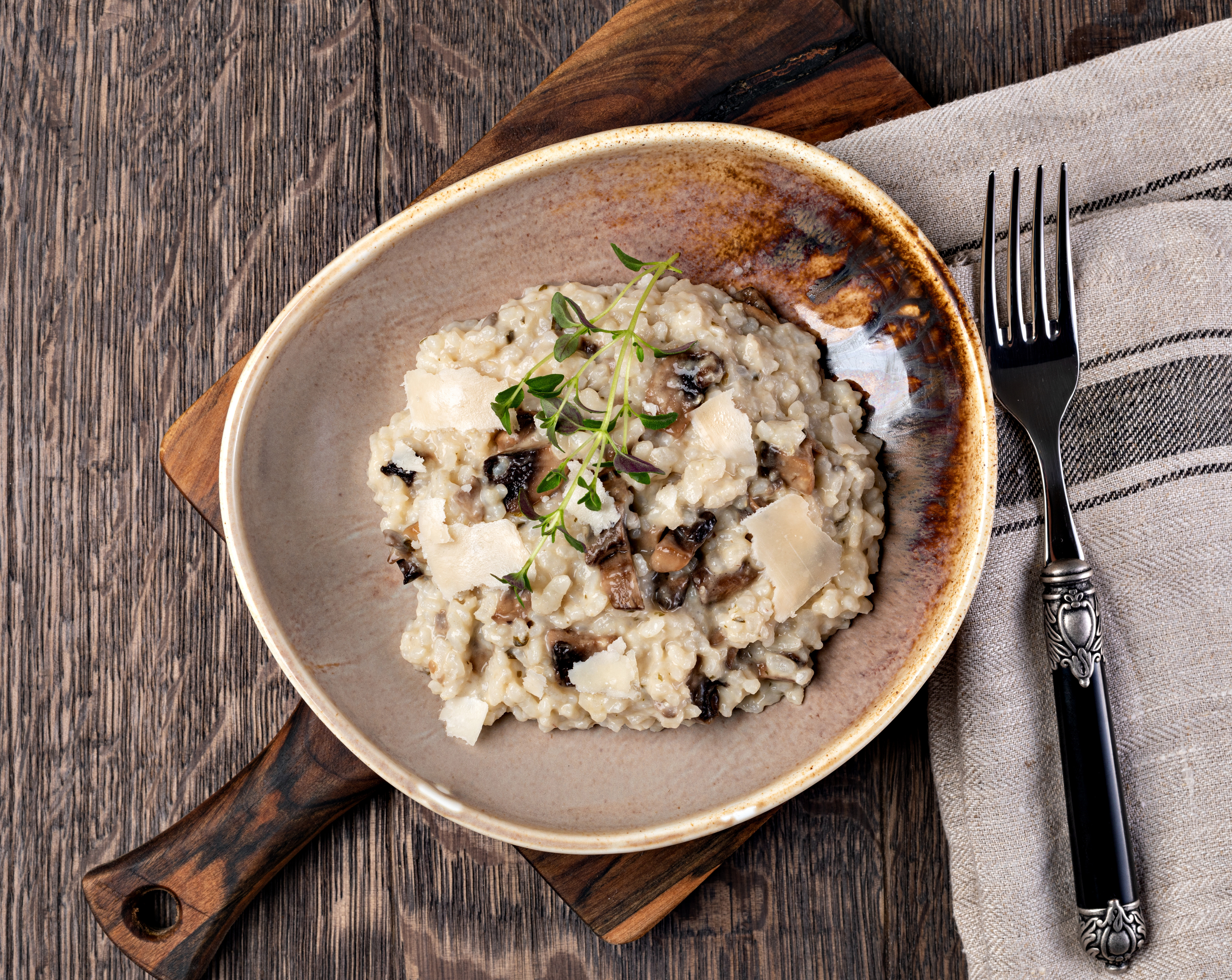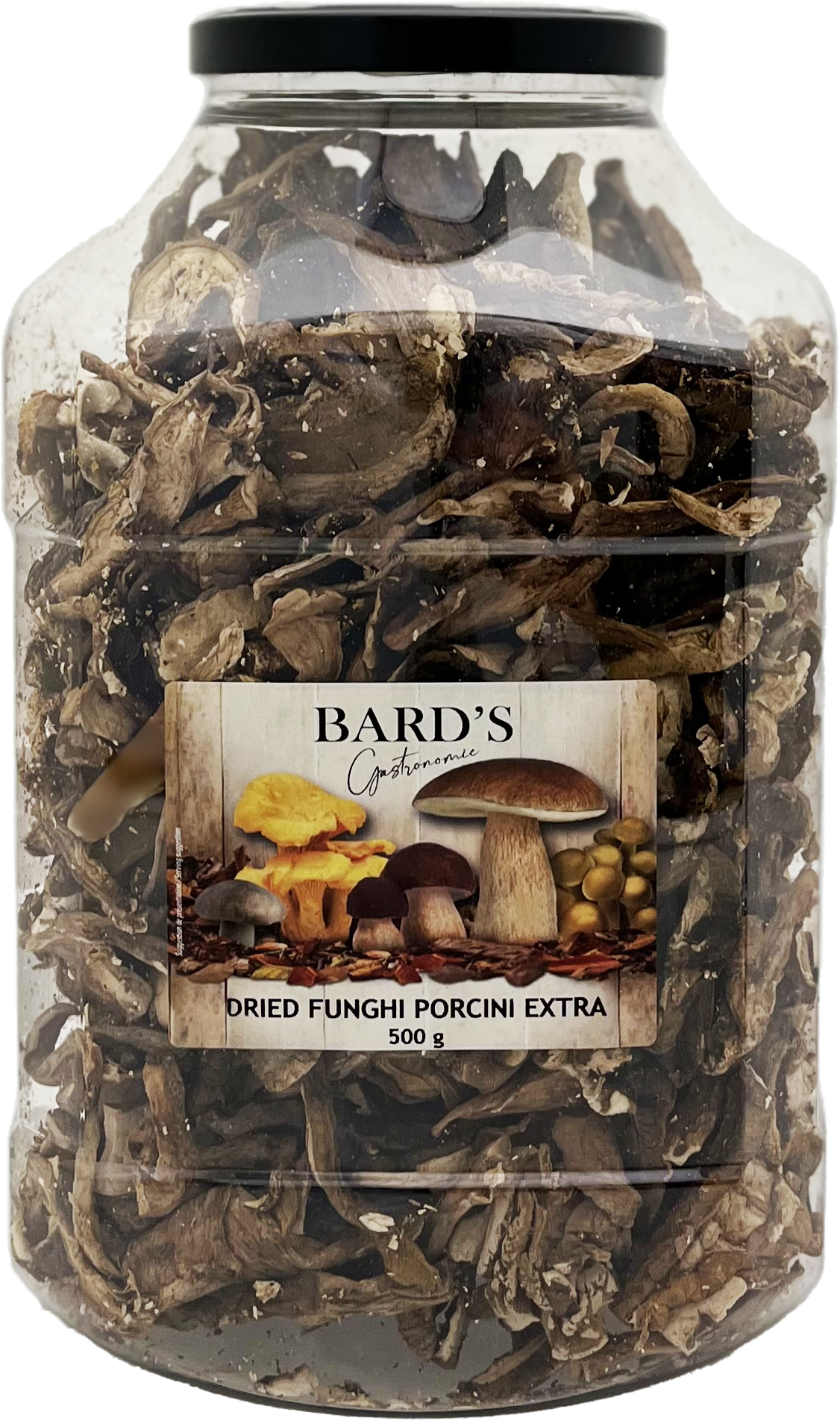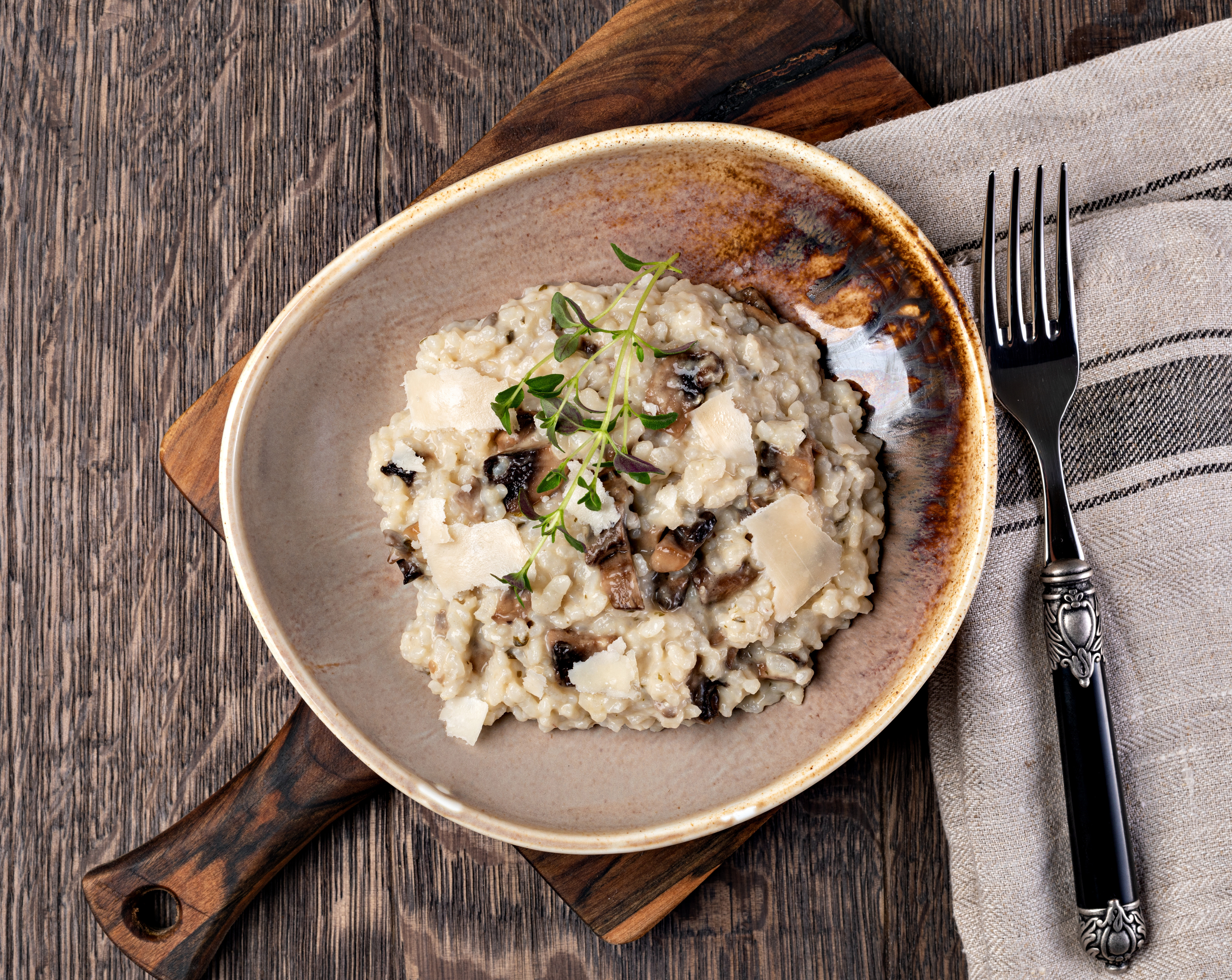 Porcini mushrooms are a wild and meaty mushroom, with a rich taste and woodsy flavour. 
These mushrooms produce their best flavour when dried. 
Applications: risotto, soups, and stews.
Instructions: Rinse the mushrooms thoroughly in lukewarm water, then place into a small bowl and fill with hot water. Allow to soak for 15 minutes then drain. Then plunge your mushrooms into boiling water for one minute and drain. 
Storage conditions: Dry, dark, airy and tempered area between 12 and 21°C, with 50% max of moisture, protected from any insect contamination.
Quantity: 0.5 kg
UOM: TUB
Storage: Dry (room temperature)
Halal: NO
Kosher: NO
Which state are you from?