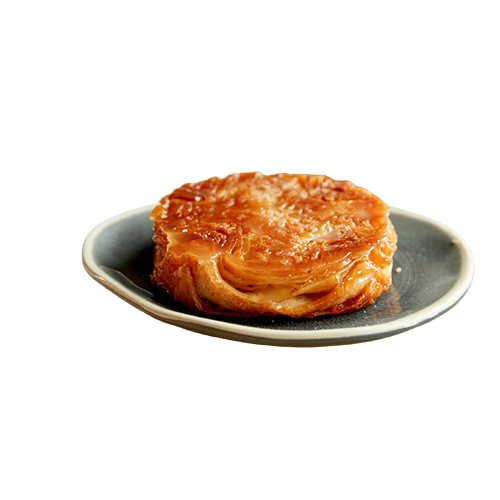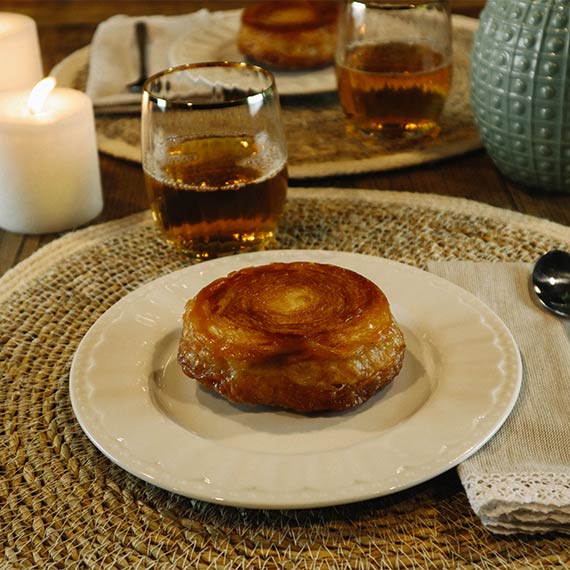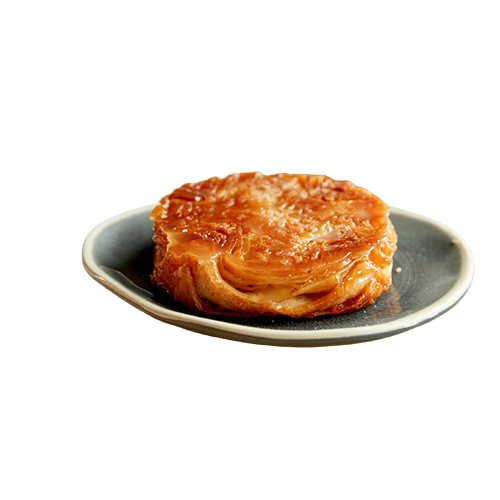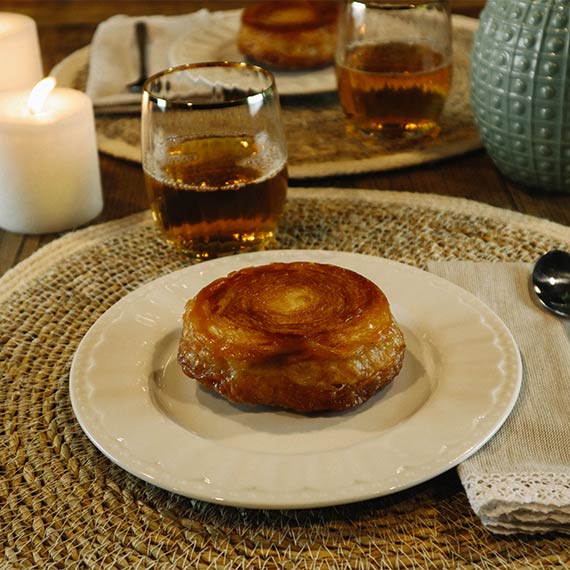 Kouign-amann is a sweet cake from Britanny (France), made with laminated dough. 
It is a round multi-layered cake, originally made with bread dough (nowadays sometimes viennoiserie dough), containing layers of butter and incorporated sugar, similar in fashion to puff pastry, albeit with fewer layers. 
Cooking instructions: Bake 6 min at 190°C. Let cool 20 min. Unmold and serve on the other side.
Quantity: 60 pieces
UOM: BOX
Storage: Freezer (-18/-20°C)
Halal: NO
Kosher: NO
Which state are you from?