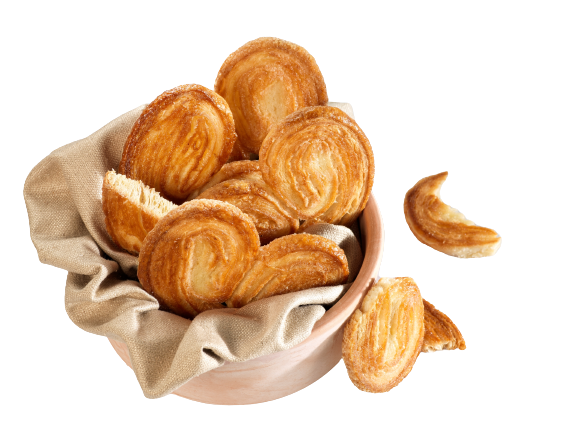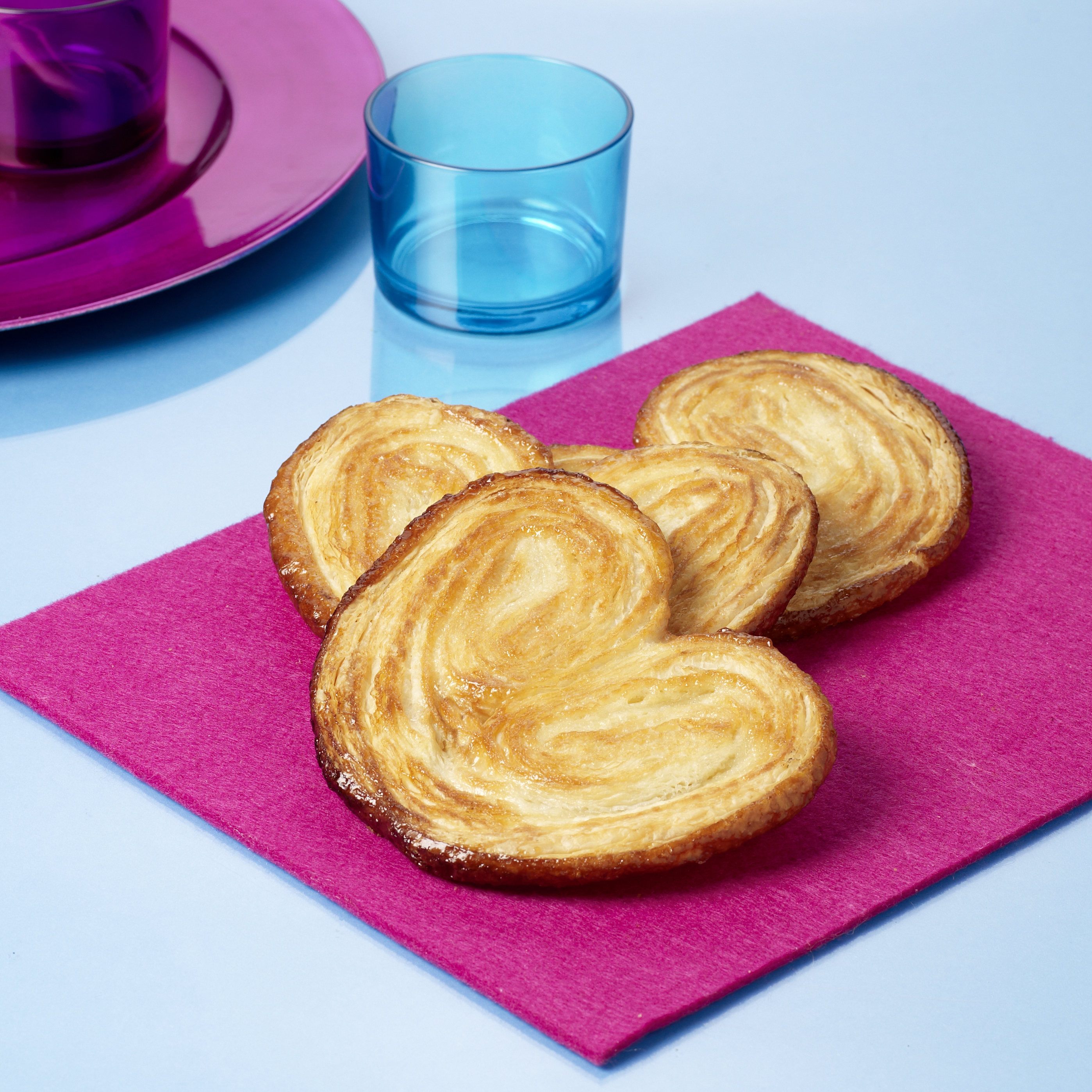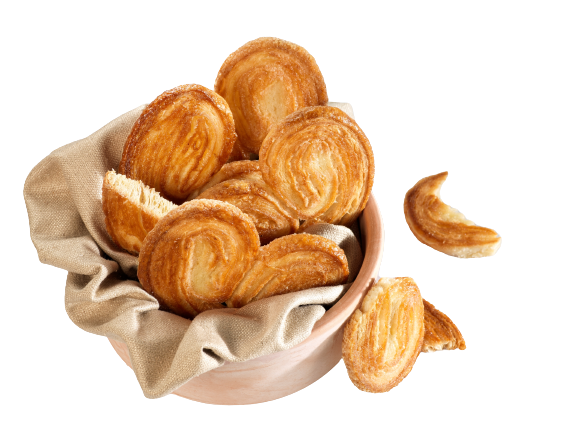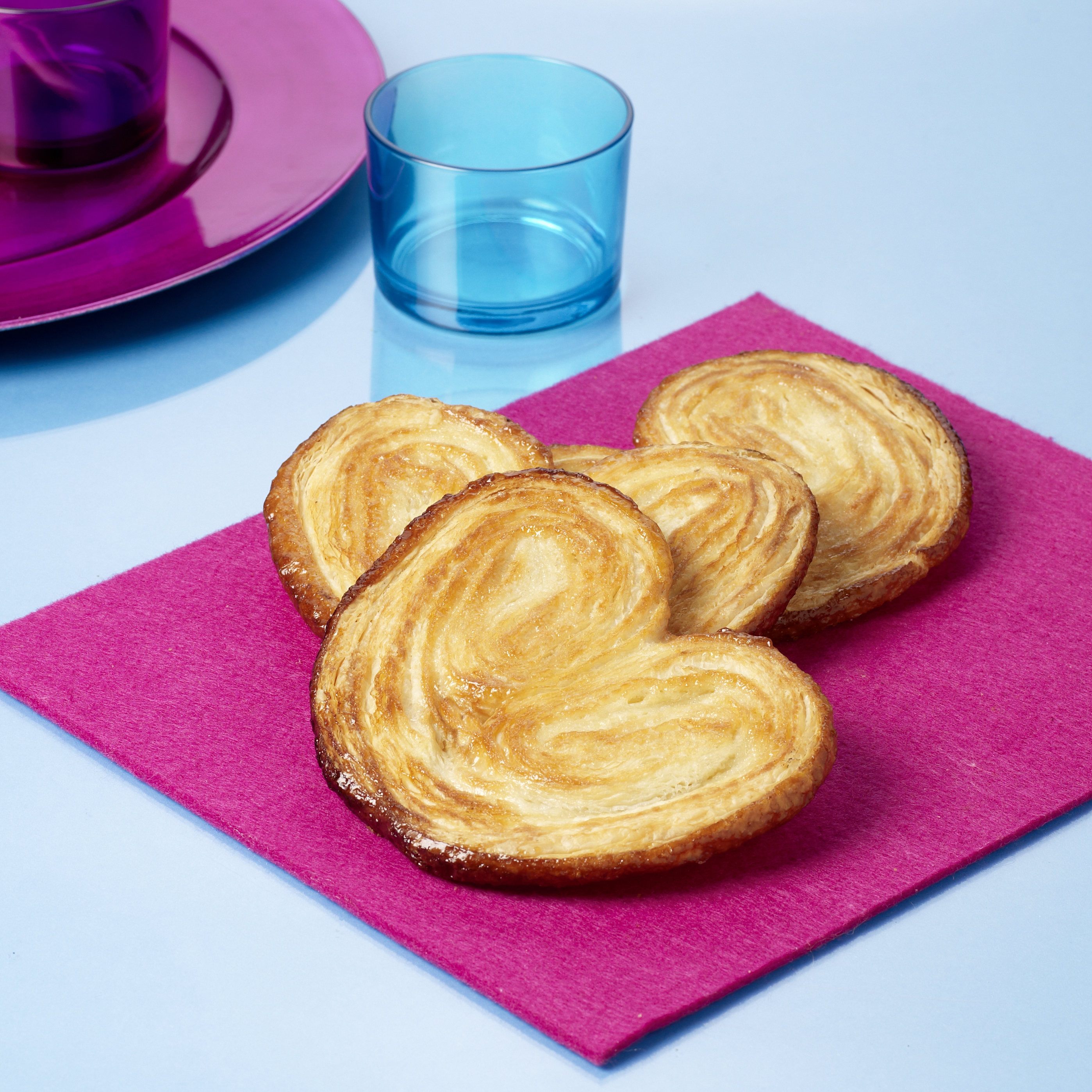 Frozen. 
Discover the French delight of palmier pastry, also known as an elephant ear. 
This delicate treat features golden, crispy puff pastry sprinkled with sugar, providing a perfect balance of crispiness and buttery tenderness. To serve with tea or as an elegant dessert. 
Instructions: Bake in a ventilated oven at 200°C for 15 minutes, then return and bake for an additional 5 minutes. Store for up to 48 hours at room temperature after preparation. 
Allergens: May contain Nuts, Soya, Eggs.
Quantity: 80 pieces
UOM: BOX
Storage: Freezer (-18/-20°C)
Halal: NO
Kosher: NO
Which state are you from?