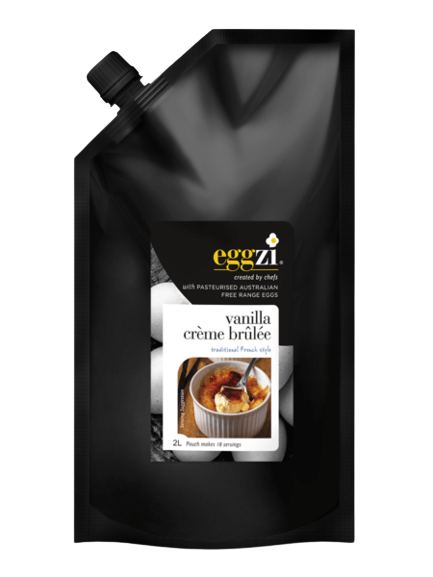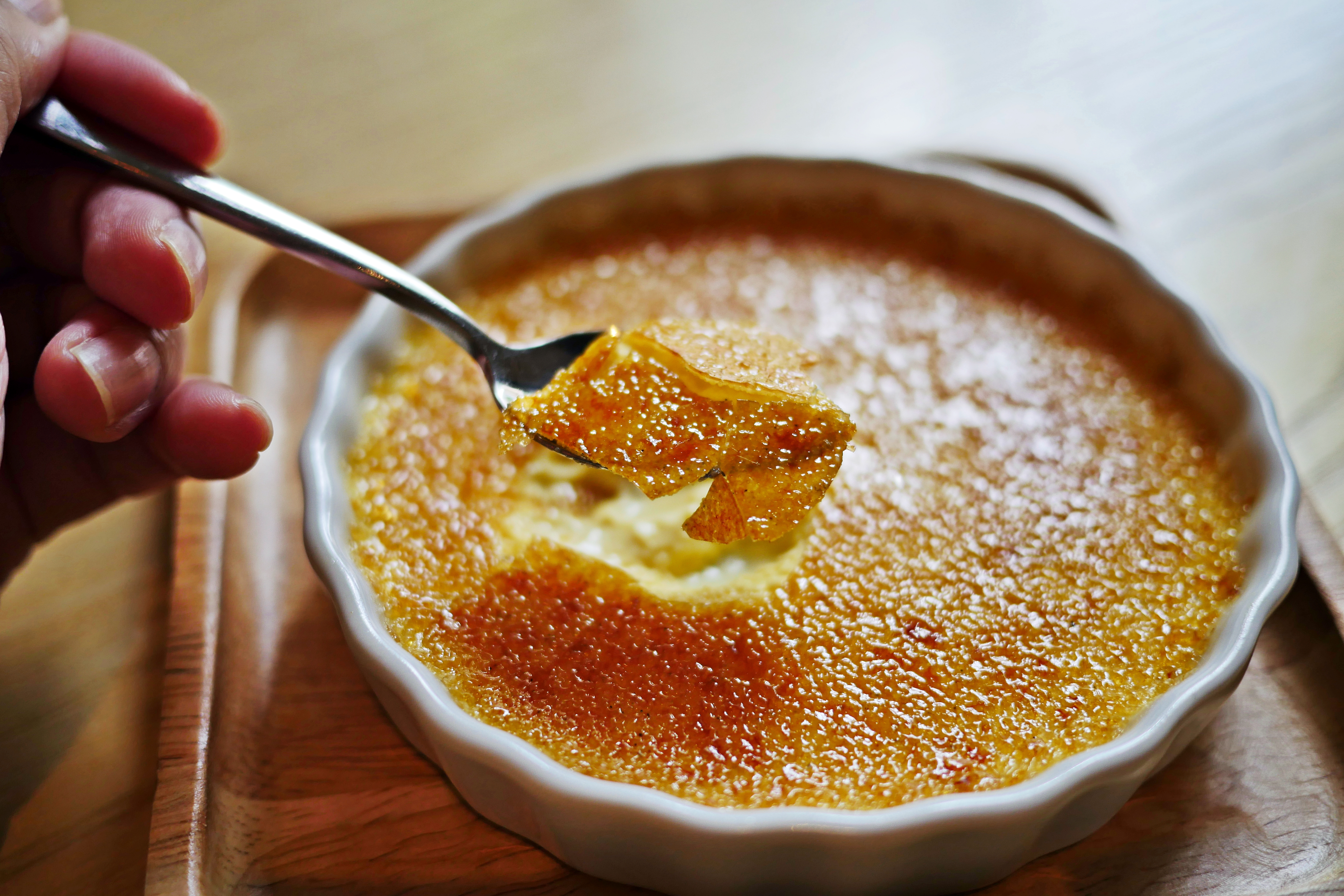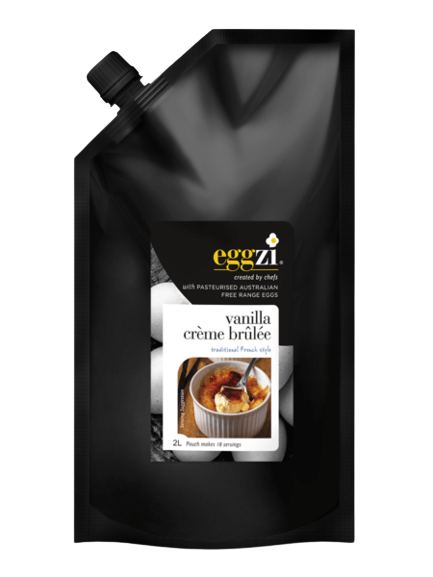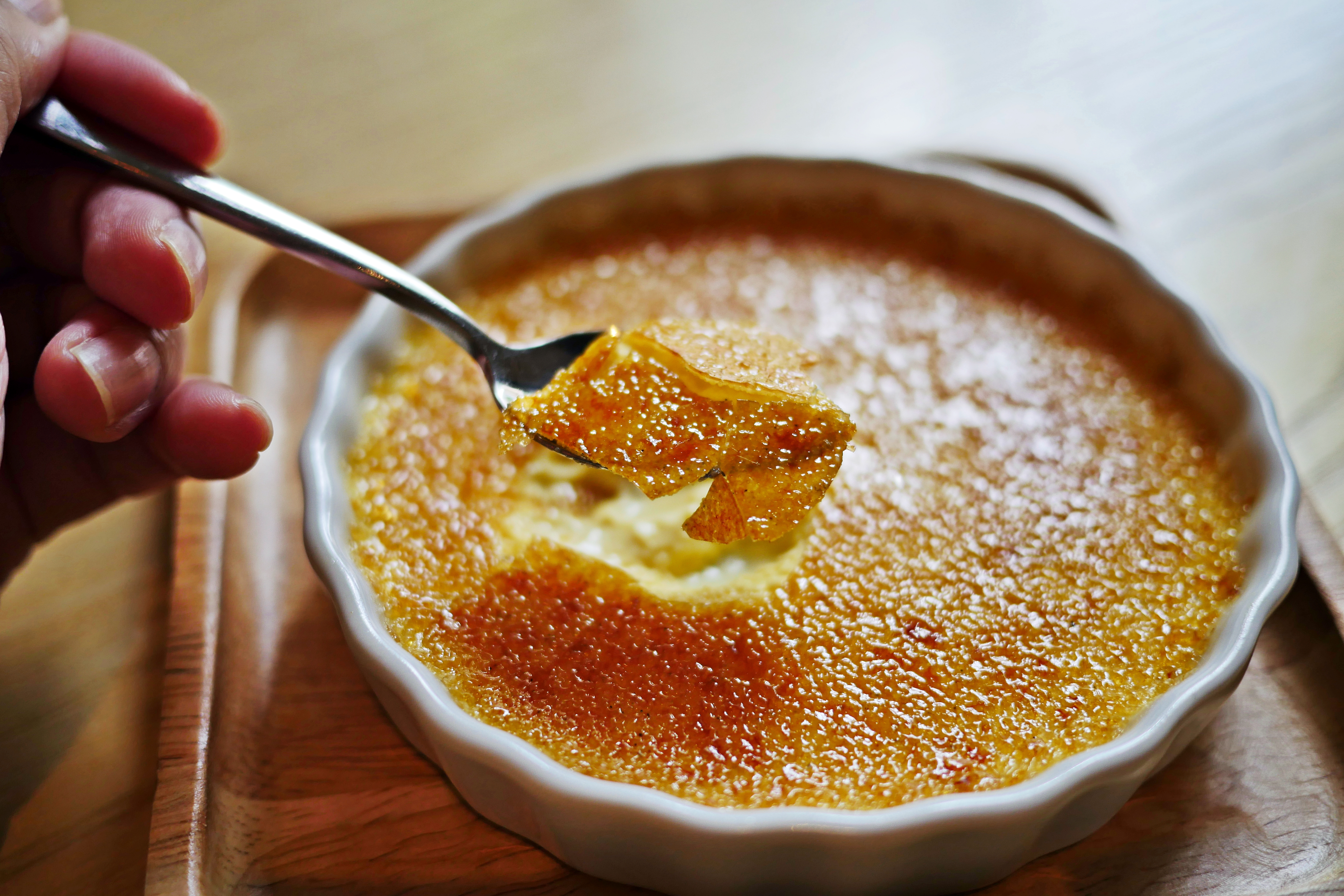 Eggzi Creme Brulee Mix is crafted from an authentic French recipe, delivering restaurant-quality results in just 12 minutes. 
Designed for customers who prioritize consistency, quality, convenience, and safety, this product is made with premium Australian free-range eggs.
Instructions: Thaw first. Can be kept refrigerated for 7 days. Shake gently before use. Once open, use within 3 days.
Oven method: pre-heat oven to 90 degrees. Place mixture into heat proof ramekins at a 2cm depth and cook at 90 degrees in the oven for 50 minutes, until just set. Set in the fridge overnight.
Note: Deeper or thicker ramekins make take longer to cook. 
2ltr pouch makes 18 servings.
UOM: POUCH
Storage: Freezer (-18/-20°C)
Halal: YES
Kosher: NO
Which state are you from?