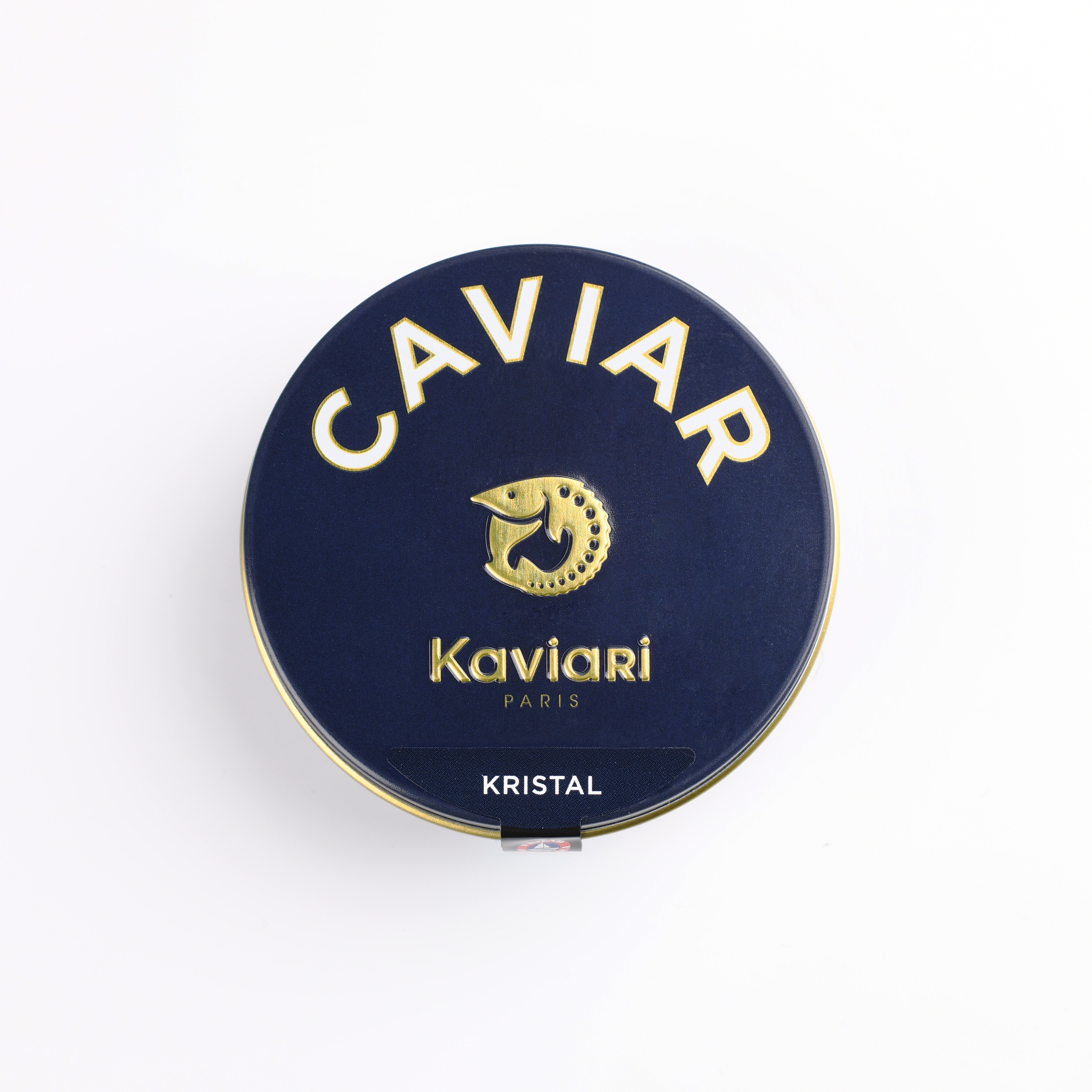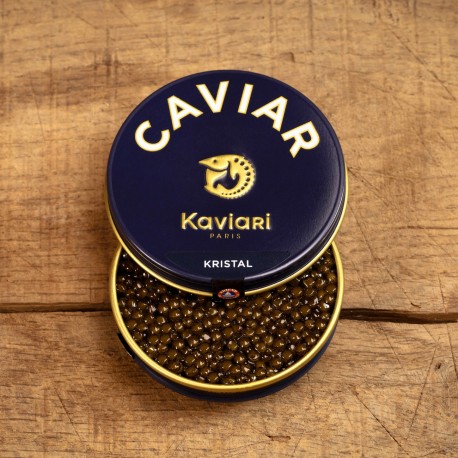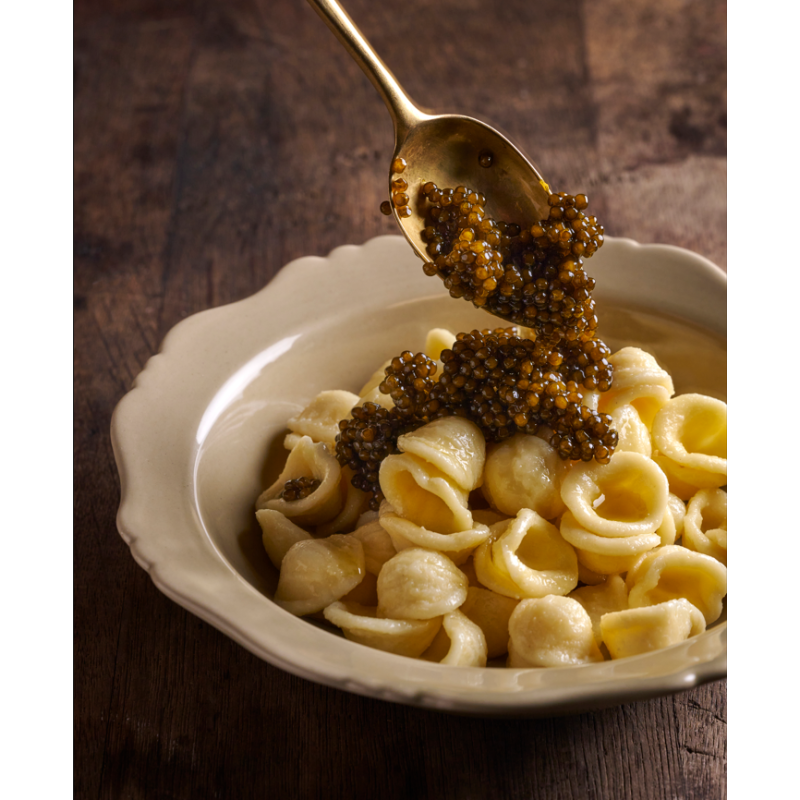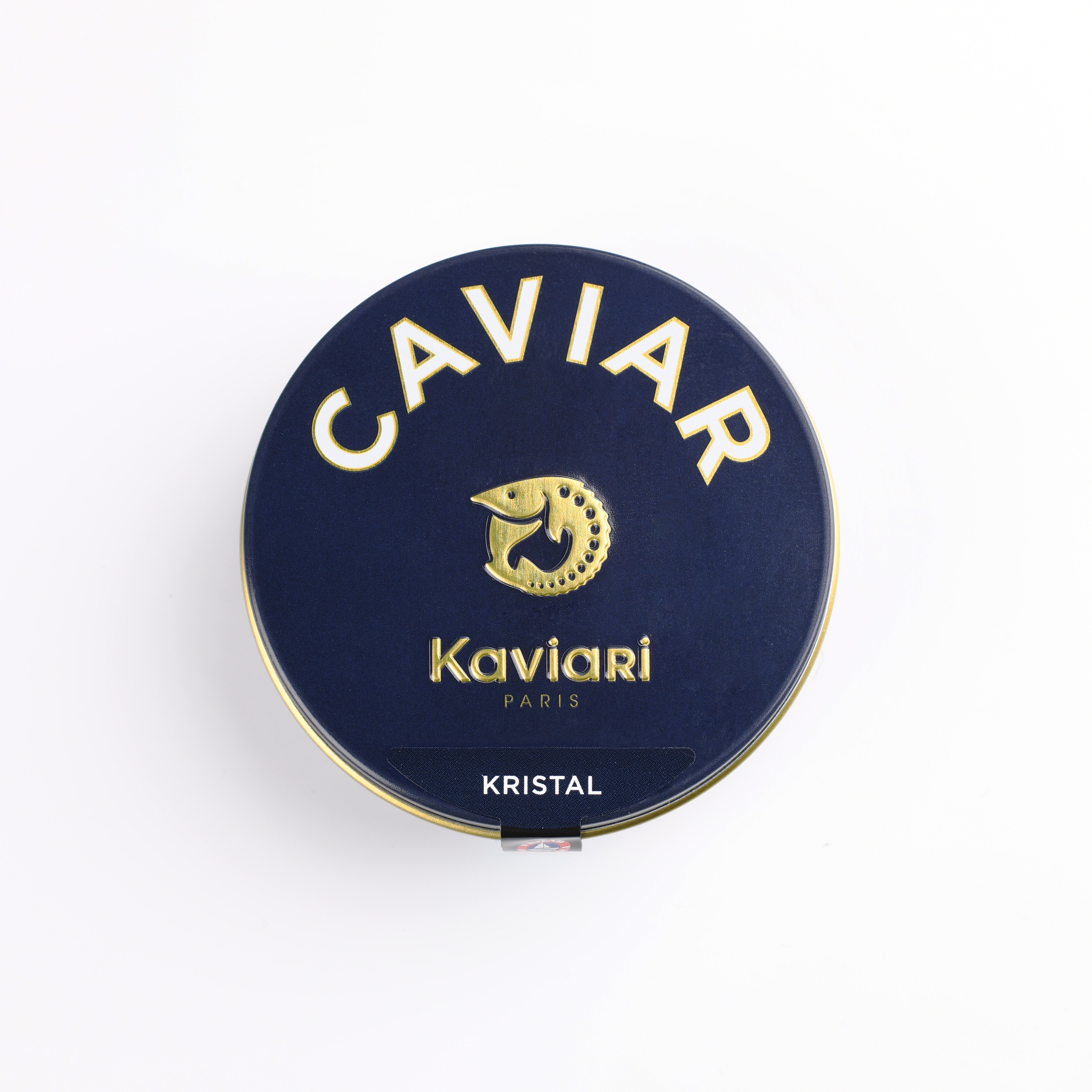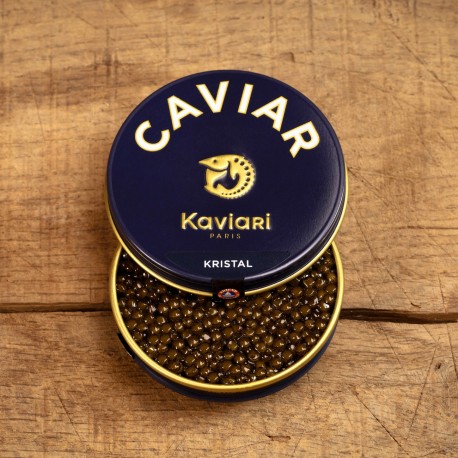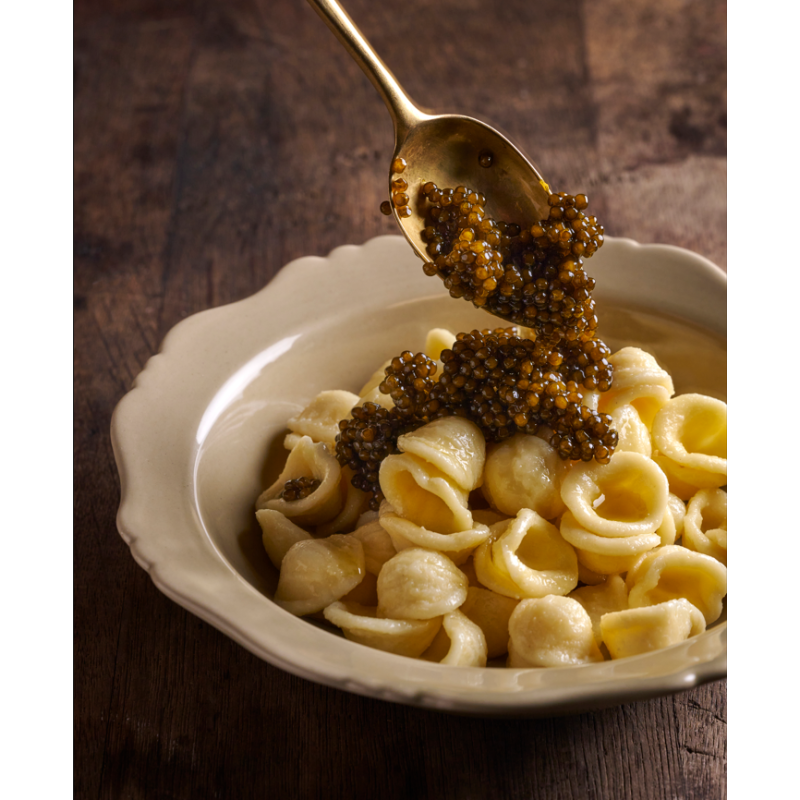 Derived from a hybrid sturgeon known as "Acipenser schrenckii X Huso dauricus," this caviar holds a special place in the hearts of Kaviari's celebrated chefs. 
The Kristal caviar exhibits grains with a captivating olive-green to golden color. Their round and compact shape sets them apart with a remarkable firmness and texture. 
When enjoyed, this caviar unfolds a tapestry of rich, intricate flavors, leaving a lingering finish reminiscent of fresh almonds, occasionally accompanied by subtle notes of honey and floral undertones.
Origin: China.
Size of Grain: Medium to Large (2.5 to 3.5mm).
Colour: Dark amber to golden.
Quantity: Available in different tin size, please reach out to your account manager for further information and availability.
UOM: TIN
Storage: Fridge (0/4°C)
Halal: NO
Kosher: NO
Which state are you from?